Success Stories
dbCLIC's proven technology has already been used by many companies large and small. Here is a sample of our satisfied clients.
Anthony Ng Architects Ltd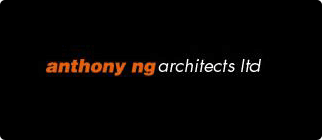 This awarding winning architectural practice with past iconic projects such as The Repluse Bay, Sogo Department Store and Peak Tram Station, needed a full-featured Project Management and Document Management System to help them with the management of huge building projects.
The technology helped radically change the office working culture primarily in the following protocols:
Email communication enhancing speed convenience and accountability of information exchange
On-line signing in and completion of timesheets, applications etc. with related reductions in administrative roles
Web based in/out trays and diaries recording reminding and communicating individual and group tasks
Maintained reference sites
A fully filterable database of current and archived documents allowing rapid search and response times
Office wide Intranet access allowing global information sourcing and data exchange
With a comprehensive system in place, the company attained the ISO 9000 quality management certification and also became the first fully paperless offices in the region. The system became a model for how web technologies can help firms excel, and was even used by Harvard Business School as a case study of how IT can support firms to excel and beat the competition.
dbCLIC Modules and Customization
dbCLIC has all the functions that a growing company needs. We provide modules such as accounting, document management, trading & retail, project management just to name a few. But most importantly, everything is fully integrated, so there is no need to copy data from one system to another, thereby reducing workload and minimizing errors. If your company has requirements that are unique, dbCLIC can also provide full customization services to suit your particular needs.